Projection is a platform that draws on a network of young professionals (with between 2 and 10 years experience in the field) from countries in the North and South, working on access to basic services in urban areas in developing countries. Along with existing networks, Projection aims to contribute to current debates and thinking in this field.
To this end, Projection has set itself five main challenges:
To participate in the sharing of experience between the generations, by coordinating debates, Internet discussions, and meetings. In order to improve basic service provision, we should learn from more experienced professionals who can transfer their knowledge and skills to younger professionals.
To break down the barriers dividing sectors and professions, by initiating discussion and reflection among young professionals from the public and private spheres, from NGOs and the research sector. Also by bringing together researchers, financiers, project managers, community workers etc., the Projection platform paves the way for new perspectives for debate.
To improve the representation of junior professionals in debates and national and international events on access to basic services. Destined to take over the reins from their elders in future years, young professionals must absolutely be involved in current debate and thinking, so that they may learn from the experience of the more senior members of the profession and build or strengthen their networks from the beginning of their careers.
To create an opportunity for exchange among institutional stakeholders and those in the field, in order to pave the way for better mutual understanding, improved collaboration and the emergence of new ideas.
To contribute to the early networking of its members, as nowadays young professionals seek to create a network of contacts from their first years of experience. It is an opportunity to strengthen their future and present partnerships by a greater knowledge of their peers, sharing the same goal of increasing access to basic services in developing countries.
To fulfill its mission, Projection offers young professionals several types of services, such as:
Projection has developed an Internet platform to exchange ideas and share experiences: Projection's website offers access to events and debates on basic urban service provision and is a platform for interacting with the other members of the network.
Exchanges during events / meetings / debates: regular events provide network members the opportunity to meet each other and discuss specific topics, directly concerning young professionals. Projection network organizes a yearly international event, and regular meetings in France, Niger and Burkina Faso, throughout the year.
A quarterly newsletter informs Projection's members and partners of the network's activities, current debates and new service offers.
Since its creation, Projection has decided to offer its members concrete tools allowing them to synergize their knowledge and experiences. Through the collaborative platform, young professionals can exchange, suggest, argue and finally give birth to innovative and legitimate recommendations, as they result from a general consensus in a multidisciplinary and multiprofessional network.
The Projection network offers to implement those innovative recommendations on the field, through its "Practical Work":
Sani Tsapta – The knowledge of sanitation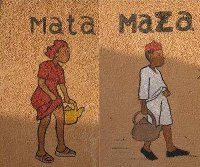 Since July 2010, Projection network has been implementing in Niger the Sani Tsapta Project, in partnership with RAIL-Niger, AESN and SIAAP.
Sani Tsapta aims at improving the sanitation actors' skills on the long term through a dynamic process including specific trainings, regular exchanges with peers, study trips, field visits, collaborative groundwork, etc.
More information on Sani Tsapta
To bring out the questions and issues which matter to young professionals and in order to them on an international level, Projection also takes part in major events related to basic services.
The DEFIS SUD Forum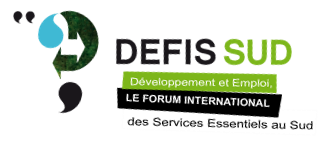 Every year, Projection organizes the DEFIS SUD Forum: designed for an audience of young professionals and students, the DEFIS SUD Forum is organized around exhibition spaces, debates and original side events. Many professionals from developing countries are also associated with this event and attend the Forum.
The 1st edition took place on March 25th and 26th 2011 at AgroParisTech Engref in Paris, and represented in numbers:
– 400 daily participants
– 25 stands animated by a hundred professionals
– 45 stakeholders
– 22 sessions (debates and side events)
– 15 animators
– 22 volunteers
The DEFIS SUD Forum was also rewarded the World Water Forum Label by the Roots and Citizenship Committee.
More information on the DEFIS SUD Forum


The 6th World Water Forum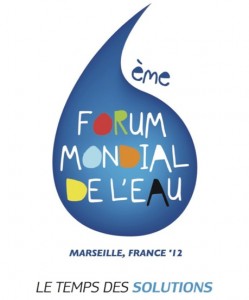 From March 12th to 17th 2012, Marseilles will host the 6th edition of the World Water Forum, the greatest international event on water and sanitation.
On this occasion, Projection network buzzes about! Find out more here.