To guarantee network independence, a wide representation of members and the quality of interventions and debates, Projection is an initiative sponsored by four main families of stakeholders: the public sector, the private sector, civil society and the academic/research sector.
By supporting Projection, these stakeholders acknowledge the utility of our initiative in improving access to basic services. They have also undertaken to provide certain material resources (human resources, financial resources, premises etc.). In each of these structures, a young professional has been identified to be our key interlocutor.
Furthermore, individuals can also sponsor the initiative.

The French Development Agency (l'Agence Française de Développement, AFD)

Public institution
A financial institution, the French Development Agency lies at the heart of the French system of public aid to poor countries. Its mission: participate in financing development. The Agency intervenes in the water and sanitation sectors, through both water projects and through the water and sanitation components of urban development, health and educational projects.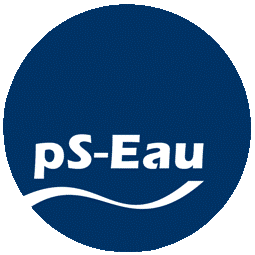 The Water Solidarity program (Le programme Solidarité Eau, pS-Eau)
Association
The pS-Eau is a network of organizations in France and abroad working in the sectors of water, sanitation and solidarity. Its main mission consists in facilitating contact among water stakeholders to improve the effectiveness of solidarity actions for water between France and countries in the South.
Private operator
Veolia Water MENA (Middle-East and North Africa) an 80.5% subsidiary of Veolia Water, world leader in water and sanitation services, provides water, sanitation and electricity to nearly 10 million people. Veolia Water AMI provides its partners with technical and managerial expertise as well as specific solutions for regions affected by water stress.

Developing Cities – Association of Professionals (L'AdP – Villes en développement)
AdP – Villes en développement gathers city planners, engineers, architects, economists, geographers and sociologists, independent or belonging to public structures or research departments, and leading a partly or fully international career.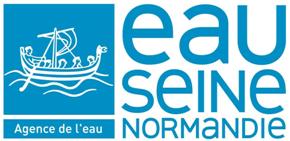 The Eau Seine Normandie Agency (L'Agence de l'Eau Seine Normandie, AESN)
Public institution
AESN is a public organization directly related with Ministry of Ecology and its mission is to finance action towards protecting water resources and fighting pollution. It also intervenes on an international level on water and sanitation issues.

ParisTech is a pole of research and higher education (PRES) grouping 12 of France's most prestigious Grandes Ecoles: each of these select universities is recognized as the best in its domain in France.
As an institute of science, technology and management, ParisTech covers the whole spectrum of science and technology plus management, and constitutes a genuinely international university.
The complementary nature of ParisTech's fields of excellence means that researchers, students and all of its institutional partners and companies get access to an exceptional pool of talent cutting across a full range of subjects.



The Veolia Foundation: skills sponsorship
The Veolia Foundation support actions of general interest in solidarity, employability and environmental protection.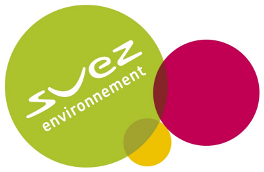 The SUEZ ENVIRONMENT Initiatives Fund
The SUEZ ENVIRONMENT Initiatives Fund supports and develops actions related to:
- basic services in water, sanitation and waste management;
- social inclusion and employability issues;
- preservation of the environment.
In these 3 fields, the SUEZ ENVIRONMENT Initiatives Fund aims at strengthening the links between professionals as well as one another's competences. The SUEZ ENVIRONMENT Initiatives Fund's commitment results in corporate philanthropy, solidarity or competences actions but also in humanitarian emergency action.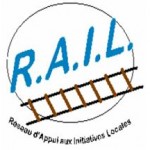 Network for Supporting Local Initiatives (Le Réseau d'Appui aux Initiatives Locales , RAIL-Niger)
RAIL-Niger is a Nigerian NGO working in the field of decentralized cooperation and liquid and solid sanitation. With its "Sanitation and Waste Management" department managing several important sanitation projects in the cities of Maradi, Tessaoua, Dgondoutchi, Niamey, RAIL-Niger is now an essential actor in sanitation in Niger.

The Interdepartmental Union for the Sanitation of Greater Paris (Le Syndicat Interdépartemental pour l'Assainissement de l'Agglomération Parisienne, SIAAP)
Every day, SIAAP carries and cleans up waste water, rain water and industrial water for the entire Paris agglomeration. Over the past decade, SIAAP has also developed international cooperation actions in response to health emergencies.